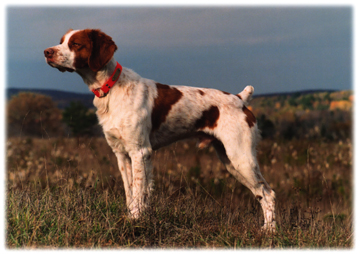 NFC/2x NAFC/FC/AFC JUST CALL ME ROY
Inducted: 2015
Sex: M
DOB: 1999-04-19
AKC: SN64313203
Sire: NAFC FC AFC Piney Run Sam
Dam: FC Mark's Pride of Savannah
Color: White & Orange
Breeder: Thomas Ettinger
Owner: Thomas Ettinger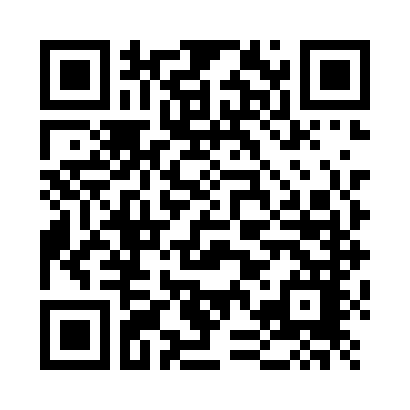 Watch any athletic event and, at some point, the commentators will attempt to describe the contestants with special talent. Most compliments relate to speed, strength, intelligence, etc. But many times when words fail them, they are left stating, he or she just has "IT! " Flip the channel to "Entertainment Tonight" and the mega-celebrities command, "They light-up a room!" Go to any field trial and ask a sage judge how he'll know the winner and you'll get, "I'll know it when I see it!"

No matter which phrase you prefer, they all apply to JUST CALL ME ROY. And if you believe the truly gifted shine best when the lights are brightest, one only needs to look at Roy's record at the ABC National All Age Championships to realize he has no peer, statistically. In 2003, his first trip to Booneville, he left as R-U National Champion and apparently liked what he saw. Over the next 3 years with 3 different handlers, he claimed 3 National Titles. For 5 consecutive years, he placed in either the Open or Amateur All Age Championships. In 2004, he placed in both!

National Championships:
1st National Amateur All Age 2004,  1st National Open All Age 2005
1st National Amateur All Age 2006,   R-U National Open All Age 2003
3rd National Open All Age 2006,   4th National Open All Age 2004
4th National Amateur All Age 2007

 Booneville Summary:
11 Appearances,   7 Placements,   3 National Titles   National Placement % = 64

Other Championships:
1st New England Shooting Dog Ch 2003
1st Deep South Amateur Ch 2005
1st Deep South Free-For-All Ch 2008
1st International Brittany Ch 2005
  RU Deep South Free-For-All Ch 2004
  RU Southern Open Brittany Ch 2005
  RU Region 3 Amateur Ch 2008
  RU Southern Open Brittany Ch 2008
  RU International Brittany Ch 2008
  3rd Southern Open Brittany Ch 2007

Other Hour Placements:
  1st Northern Virginia OAA 4/2005
  1st Georgia OAA 1/2008
  1st Kentucky OAA 3/2008
  2nd Northern Virginia OAA 4/2002
  2nd Georgia OAA 1/2004
  2nd Bama OAA 1/2004
  2nd Georgia OAA 1/2006
  2nd Region 3 AAA 2/2007
  3rd Northern Virginia OAA 4/2004

44 Total Hour Stakes
26 Total Hour Stake Placements
59% Career Hour Placement Record

As the only reporter of the Deep South Free-For-All Championships for 10 years, I watched Roy perform in the very difficult conditions served up by Tara Hill Plantation. I consider it one of the most challenging endurance events our breed has ever faced since dogs must perform twice, qualifying and championship, to be awarded the title. In 2008, Roy won the Free-For-All and I made the following comment on my tape recorder, "Roy doesn't seem to be satisfied with dominating the field, he is now simply showing-off!" It was the first time in 30 years of watching bird dogs, I've ever interpreted what I was watching in that manner.

Roy's get are relatively young and still competing. To date, here are their notable achievements:
FIELD CHAMPIONS:
2xAm Fld Ch/FC/AFC Ocaje ,owner: Terry Gowin (2013 US Open Champion, 2013 Mid America Champion)
FC/AFC Bree's Annie of Coos ,owner: Leonard Sinclair
FC/AFC Emma Tayshon ,owner: Jim Carter, DVM
FC Coveyrise My Gal Sal ,owner: Bruce Conover
RU Am Fld Ch/FC Finn MacCuhal ,owner: Bill Gorman (4th 2012 ABC Nat'l Gun Dog Ch)
FC Persuit's Flashy Chick ,owner: Jay Halloran
FC Rovan's Hurricane Hannah ,owner: Ronnie & Ivan Clark
Am Fld Ch. KDeL's Eagle Flyboy Roy ,owner: Ken Delong (Nat. Open Brittany Grouse Champion)

WINNERS:
Britmont Trigger ,owner: Paul Katzel (3rd Midwest Futurity, AA)
Birchhill's Little Man ,owner: Bob Fluery (OGD)
Battleground Just Call Me Tang ,owner: Rick Durham (OGD)
Carolina Call Me Tiger ,owner: Fred Strawson (OGD)
Hi Plains Call Me Woodrow ,owner: Bob Myers (Derby)
Piney Run Chalk ,owner: Martha ,owner: Greenlee (Derby)
Roy's Spirit Hunter ,owner: Lynda Zartarian (Derby & Puppy)
Call Me Reddi Or Not ,owner: Al/Marnie Regelbrugge (Derby & Puppy) Roy's Ruff Around the Edges ,owner: Sheri Hudson (Derby & Puppy)

From time to time I will overhear those that don't believe you can foot hunt over an all-age field trial dog. Well, owner Tom Ettinger could put a bell on Roy, walk all day in the New England woods, shoot his limit of woodcock and bag a grouse or two, and never lose him, a testimony to Roy's intelligence and bidability.